What Materials Do I Need for My Custom-Cable Design?
6 Questions to Answer When Starting a New Custom-Cable Project
The environment, regulatory requirements, voltage needs, and aesthetics are all factors that dictate what materials best suit your project.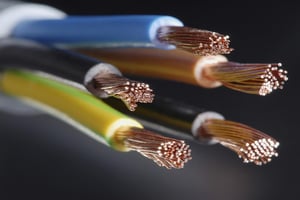 Mercury Wire's team is ready to collaborate with you to discover what materials will work best when taking a number of factors into consideration.
Do you know what to consider when developing your custom-cable project? We've compiled the areas we discuss with customers at the beginning of an engagement. Some questions—and answers—customers are fully aware of. Often, there are variables that they have not thought of yet. Having these in mind will help our partnership get off to a running start—especially if you talk with us at the very beginning of your custom-cable concept. Establishing us as your resource early on helps assure that all elements of the design are considered for successful results.
Covering the Basics: 6 Questions to Ask Yourself
Here is a run-down of what we'll cover. You can click on any item to go directly to that section below:
1. What is the intended purpose of your custom-cable project?
Knowing the intended use of your cable project allows us to guide you towards the materials that would best benefit your needs and application. Factors such as application, usage, and environment dictate what materials would be most efficient, attractive, or required.
For assembly purposes, questions may arise as far as OD restrictions, jacket material compatibility (such as material adherence or stripability) with other connector/overmold materials.
Depending on the end use, a cable design that is aesthetically pleasing would potentially involve adding fillers for roundness or having a jacket finish such as matte, gloss, or tackiness (coefficient of friction) to add to your overall design.
2. Is your project addressing a problem or creating a new opportunity (proven vs. unknown variables)?
If your custom-cable project is addressing a pre-existing problem, discussions surrounding that issue may yield several different custom-cable options for design possibilities. Through discussions, we may find that there is a simple solution to your problem, or sometimes, the custom-cable project creates a new opportunity.
3. Will the end product be exposed to harsh or rugged conditions?
If the end product will be exposed to harsh conditions, we'll want to address the dielectric considerations of your use environment. Our team knows what to look for and how to prevent issues that arise from constant exposure and harsh interactions with its surroundings. Based on your response to this question, we would select materials best suitable for selected environments. For example, for materials with chemical environment usage, we would select materials that have been thoroughly tested and would not break down with exposure to these contaminants. For extreme temperature environments, appropriate jacket material is selected to protect the end product.
4. Are there environmental considerations in the custom design or application in the field?
This question is typically asked to understand the specific cable usage so that we can identify the materials that can stand up to that specific need. For example, UV exposure, bend radius, and flexibility requirements are all factors to consider when discussing the custom design and its interaction with the environment. (Static or continuous flex/bend radius requirements or abrasion resistance may also narrow down overall material selection.)
Based on these factors, a variety of materials may be applicable:
UV-tested and approved materials

Low-durometer material

Crack-resistant material

Copper high-strand selection for flexibility

Flame-retardant material

Water-block material
5. Does the end product need to meet certain regulatory standards: FDA, RoHS, etc.?
Any of these requirements heavily influence overall material decisions for the design. For example, there is a very limited number of materials available for FDA requirements, due to their strict regulatory testing; whereas, there is a plethora of material to choose from for RoHS requirements, and we can supply a Certificate of Compliance to meet RoHS standards.
Each segment of industries may have their own requirements, and we see this in the case of ULs. If the project in question requests a specific UL design (AWM style #) that Mercury Wire does not have, we can offer an alternative style number that we do have, ensuring that your project needs and requirements are still met.
6. Are there any voltage, current capacity/requirements, short circuit contingencies, or bending radius needs within your project?
Electrical requirements will influence design limits and materials, since different types of materials have different electrical characteristics. For instance, PVC is a very good insulator for voltage requirements, but is not good for signal requirements. While PVC is an inexpensive alternative, polyethylene is a better signal requirement choice, even though it has a lower temperature range.
As you can see, there are so many factors to consider when thinking about your custom-cable design. When one material may suit your environmental requirements, it could be detrimental to your voltage needs. Our team at Mercury Wire thinks that it's best to collaborate with you directly on your type of application based on needs, and together with our team of experts, we can select the optimal material for your design needs.
Cases in Point: 3 Real-Life Examples
Hearing how this approach has been applied with customers might give you a better sense of how well it can work for you to sort through all these considerations at the outset of your next project.
1. Addressing a Cracking Problem
A legacy design contained a foam PE jacket that exhibited environmental stress cracking over time and would even show cracks when still on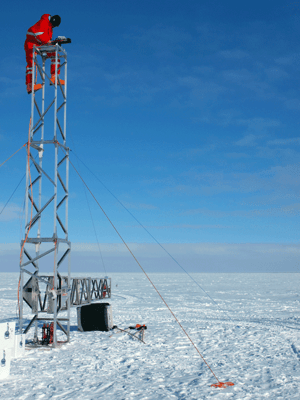 the packaged reel. Mercury Wire offered to blend the PE material with an elastic additive to address this issue. Since this was for a military application, the customer was reluctant to change the jacket recipe because of all the internal approvals that would be involved when making this kind of change. We recommended running samples of the new recipe for the customer to test, which allowed the customer to receive approval for the new design. The new design has showed no cracking to this day, and we were recently contacted again for an updated quote for a possible repeat order—a true sign of customer satisfaction!
2. Staying Afloat with TPU Foam Challenges
While Mercury Wire's experience with TPU foam was limited, we didn't shy away when a customer came to us requiring the wide use of a robust, rugged TPU foam to meet certain buoyancy requirements. In addition to these requirements, there were also continuous length specifications to meet as well. Some challenges we faced involved blisters on the jacket surface and meeting specific gravity requirements for buoyancy. Through the amazing partnership with this customer, we were able to manufacture a product that addressed these issues.
3. Collaborating to Beat the Competitor
This example involves a design that contained several fragile coaxes. The customer approached us to come up with a design concept that would add a star filler to the "nest" of fragile coaxes. After weekly collaborations with the customer, we were able to offer several design ideas that were produced for testing with additional design tweaks made throughout the process. After positive feedback from the customer's end user, we've progressed to the testing phase with them. The current design seems promising and we're excited to win this contract with our customer!
Why Choose Mercury Wire?
Our unique partnership approach with customers allows you direct, collaborative access to our dynamic team of experts. Our process allows us

to continuously identify, adapt, and implement improvements quickly. Our systems and our team's flexibility ensure customized high-value development programs. Whether you have a cable design in mind, or you want to come to our factory floor to build a prototype, Mercury Wire can design the best product to meet your precise requirements.
The delivery of custom-designed, highly engineered cables and interconnect assemblies starts with you. We thoroughly research the problem you're trying to solve—going beyond a list of product specifications to analyze and fully understand your application and business goals. Together, we create a vision for a comprehensive solution that suits your needs and exceeds your expectations.
Mercury Wire manages every phase of your project, from initial development through prototyping and production of custom cables and ready-to-install assemblies. It's just another way of giving you the highest value and best quality. Contact us today to team up with Mercury Wire!